GroupLife: inspiring life transformation through community
We are designed to be in relationship, in community, with one another to encourage growth, unity, and to reflect Christ's nature to the world.
At HPUMC, we call these Christian communities GroupLife. GroupLife takes on different looks and styles to help accommodate diverging needs and busy lifestyles. Nothing will bring greater joy, challenge or meaning to your life than to live abundantly as God intended. We believe GroupLife is a vital component to living that abundant life in Christ.
GroupLife News
Join us for our One Big Class featuring Rev. Phil Dieke on Sunday, March 3 from 9:30 - 10:30 am in Great Hall. Phil will help us to prepare for Lent; the forty days before Easter when we are encouraged as followers of Christ to spend time in self-examination and reflection. We are delighted to have one of our own guide us through conversation, into this meaningful Holy season of Lent. All are welcome!
Mark your calendars for the next Small Group Launch on Tuesday, September 17, 7-8 pm. The launch is a great way to discover the power of community and meet others looking to join new groups.
GroupLife Stories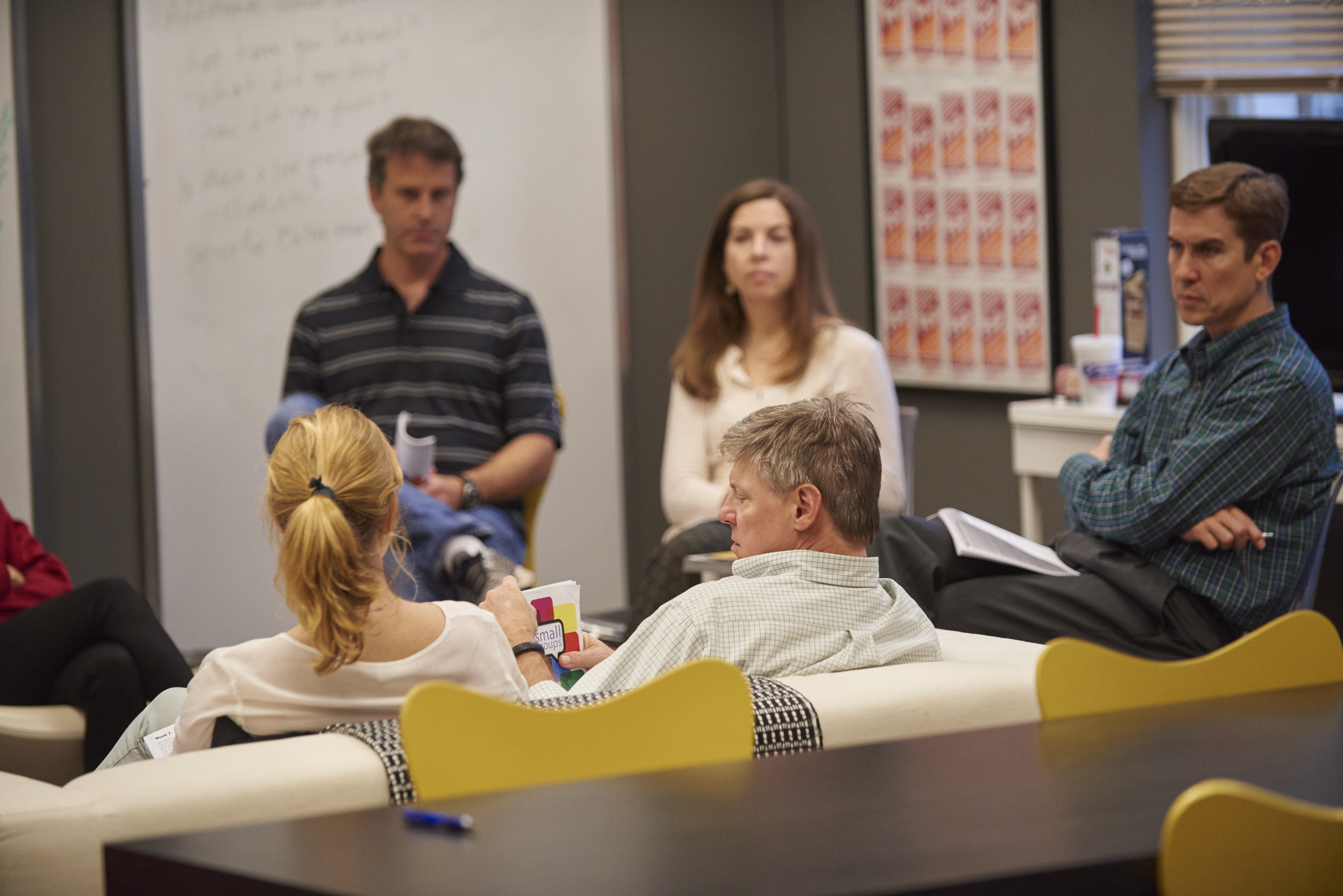 There is power in sharing your story and hearing the stories of others. When you hear someone else's faith story, it strengthens yours. And when you share your story, it builds up someone else.
Congregational Care
The Congregational Care staff is available for you. During the day, a minister can be reached by calling 214.523.2241. After 5:00 pm, please call the church at 214.521.3111, a recorded message will give you the telephone number of the emergency phone.
Prayer
If you would like someone from our Prayer Tower to personally pray with you over the phone, please call 214.599.9485. If no one answers, please leave your prayer request and a phone number. Your call will be returned as soon as possible.
KidCare
Please make your KidCare reservations at least one week prior to the first meeting. To make reservations, fill out this form. KidCare ages are 7 weeks to 11 years old. If you cannot make a meeting and you have scheduled KidCare, please email to cancel your reservation.
Contact Us
Please contact Andi Fancher, Director of Engagement Ministries for more information on all GroupLife opportunities at HPUMC.