We want to help people suffering from addiction become deeply devoted followers of Jesus Christ through the life-saving and life-transforming power of recovery.
Recovery support groups
We want to help people suffering from addiction become deeply devoted followers of Jesus Christ, through the life-saving and life-transforming power of recovery.

At HPUMC, we believe that addiction is a disease that can lead to devastating social, economic, spiritual, and physical consequences for individuals, families, and entire communities.

We believe that grace and acceptance are necessary in order to live a healthy and whole life based on sobriety and understanding. We believe the church should be a safe, shame-free space for individuals and families who are seeking transformation and recovery. God loves everyone, including those suffering from addictions and those close to them, and calls the church to respond.
We support individuals struggling with this disease through groups and studies, referrals, staff support, and community. We also provide care and support for loved ones and families of addicts.
Our goal is to equip, love, and encourage each person who struggles with addiction in our church community and beyond. You are not alone in your struggle, and we are here for you.

"And the Word became flesh and lived among us, and we have seen his glory…full of grace and truth. …From his fullness we have all received grace upon grace. "
John 1
We believe people who are suffering from addiction are beloved children of God. We are all in need of God's grace, and those of us who are addicts deserve to be loved and supported by our church communities. Therefore, our church will be a safe, shame-free space for those suffering from addiction to seek help, guidance, and encouragement.
We believe addiction can thrive in the dark. There are hundreds of people suffering from addiction in our church, and we know they can often be stigmatized and judged for their struggle. Therefore, we will not only use positive, inclusive messaging in all of our language around addiction, but we will also share stories of healing and transformation through recovery. How we talk about this matters, and while anyone might choose to keep their illness private, no one should be made to feel ashamed or to hide their current or past struggle with addiction.
We believe that families and loved ones of those suffering from addiction need just as much support, encouragement, and shame-free space to experience transformation as addicts themselves. Addiction doesn't just affect the addict. Whether the loved ones are parents, children, siblings, or friends, the family members of someone with an addiction are often isolated, shamed, and lost. They often need to heal and experience their own recovery alongside their loved ones. Therefore, our church will connect with families, be a place for them to find help and encouragement, and provide comfort and community for those who love someone who is addicted.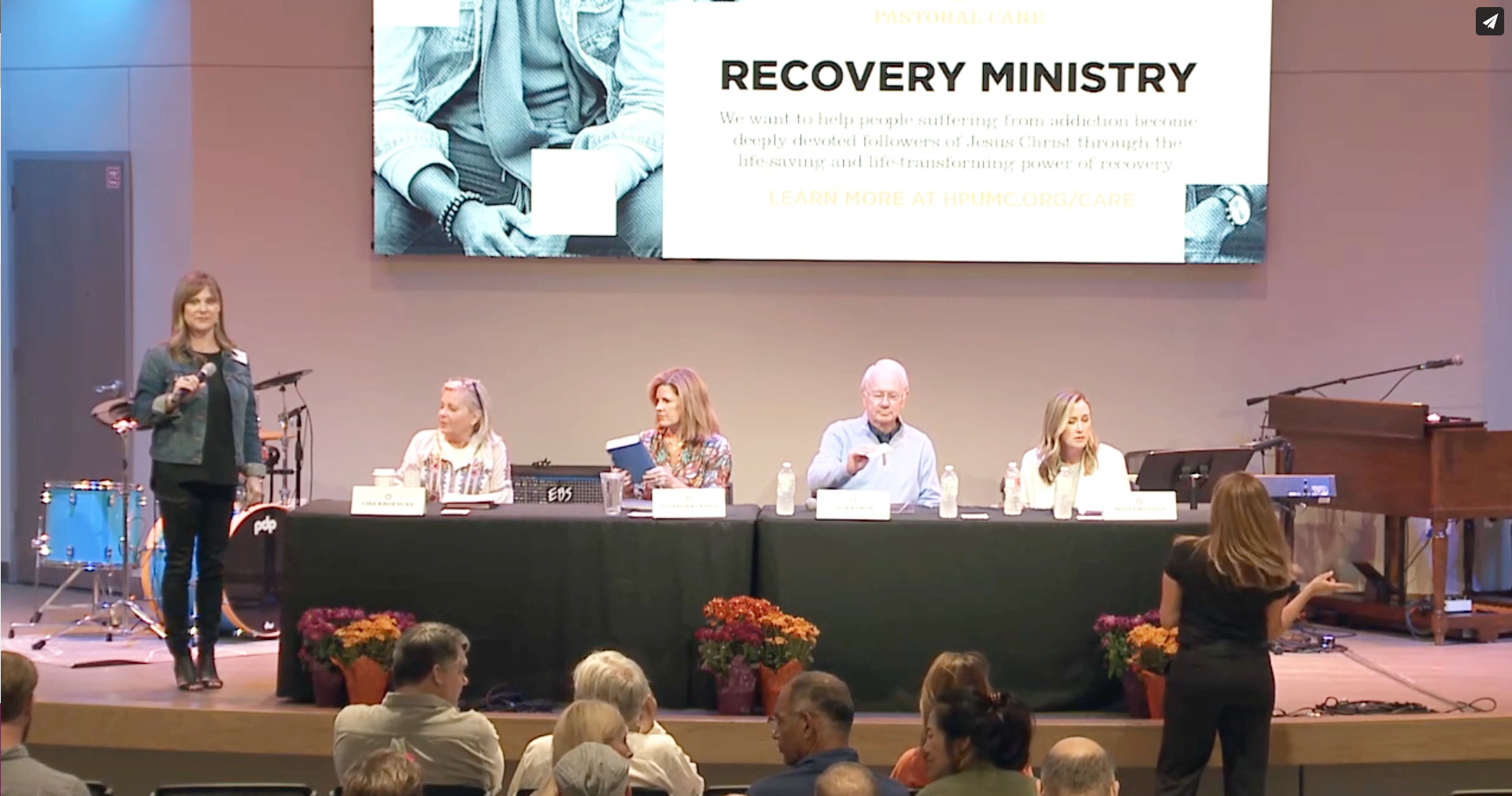 HPUMC Recovery Ministry Discussion Panel: Conversations about Alcohol and Alcoholism
Panelists whose lives have been affected by someone else's alcoholism discuss the desire to avoid labels, breaking the cycle of enabling, and how friends and families can find peace no matter the outcome of their loved one.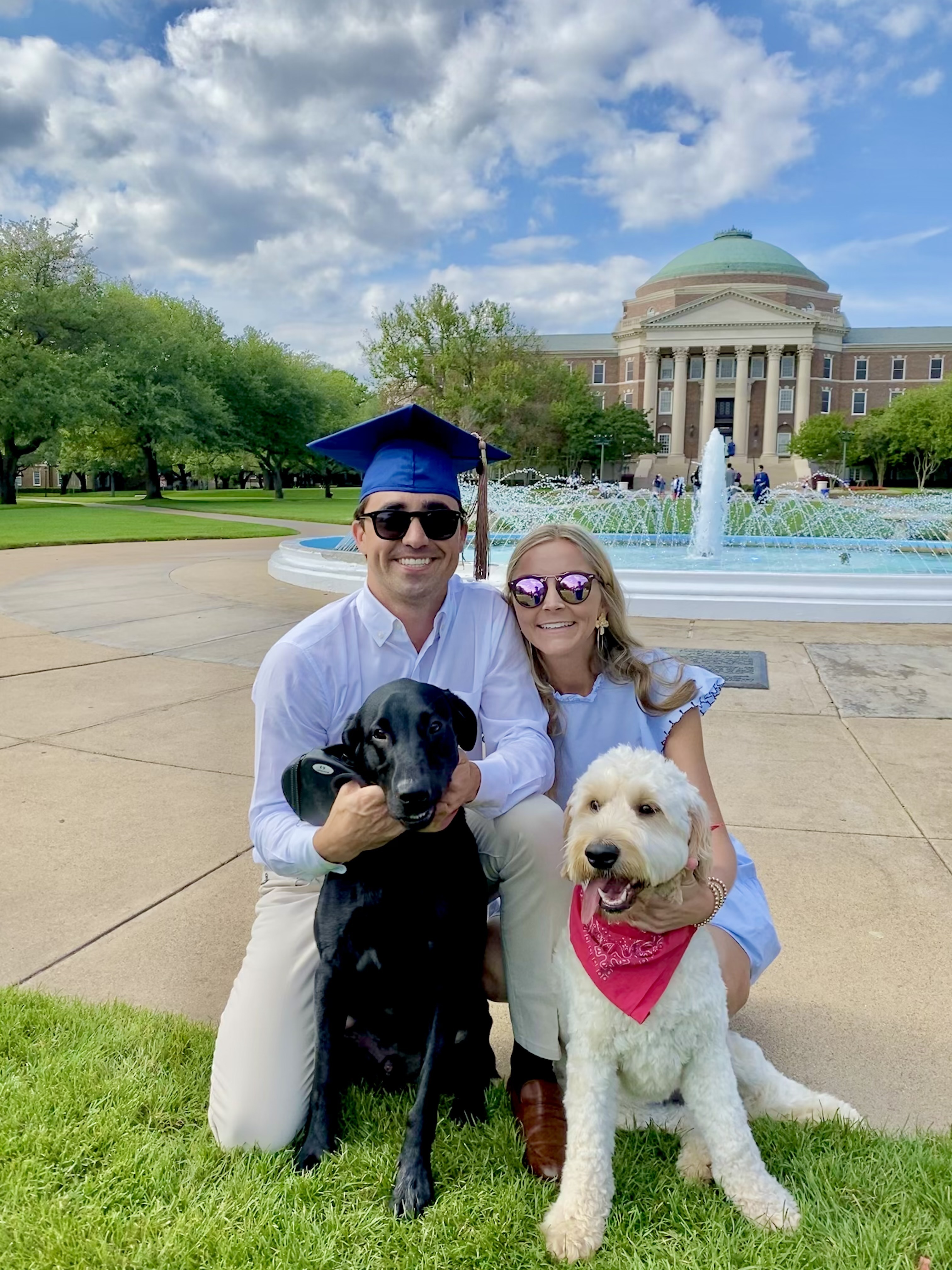 Recovery: Filling life with the light of God
"My heart exploded and I thought to myself, THIS is it. This is The Lord doing for me what I can't do for myself. It's not even about the drinking. To be happy and joyful in sobriety is something I could never have accomplished on my own. Thank you, God!" Lauren McElroy shares her struggles with addiction and how she's now part of the Recovery Taskforce at HPUMC, helping those in similar situations.