Membership Benefits Include:
Two complimentary tickets for each Tower Arts concert in the upcoming season!
Unparalleled access to traditionally exclusive live musical events!
Joining a legacy of benefactors whose names are regarded in the DFW musical community with the highest honor!
Become a Tower Arts Member today!
Membership levels:
Arch - $10,000 and above
Pinnacle - $5,000 - $9,999
Spire - $2,500 - $4,999
Parapet - $1,000 - $2,499
Tracery - $500 - $999
Foundation - $150 - $499
Ticket Prices:
For more information contact us at .
Tower Arts is a series of musical events held every year with the intent of sharing God's gifts through the creation and enjoyment of music, drama, dance, and the visual arts.
Welcome to the 2018 - 2019 season of "The David R. Davidson Tower Arts Series at Highland Park United Methodist Church." Musician, conductor, clinician, and educator, David began the series in 2004 with the intent of bringing world-class musicians to Highland Park and the greater Dallas-Fort Worth area.
The Tallis Scholars and Voces8, along with Van Cliburn winner Olga Kern and the Juilliard String Quartet headline the series this year and will prove to make this a musically thrilling season! The ability to experience these groups here in the magnificent sanctuary and the wonderful acoustic of HPUMC, giving "once-in-a-lifetime" performances, is an astonishing opportunity. By joining Tower Arts, you become integral to a group of music connoisseurs which is making world-class music extremely affordable in Dallas!
As always, we appreciate your support of "The David R. Davidson Tower Arts Series at Highland Park United Methodist Church" and look forward to seeing you throughout the year!
—Alan Raines, Director of Music & Arts
Complimentary childcare is provided for this event. You must register at least one week in advance. Register for Kidcare. Questions or missed the deadline? Please email .
Upcoming Tower Arts Events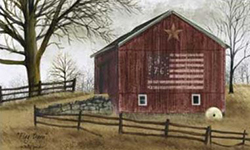 Date & Time: Sunday, May 26, 2019 | 6:00 pm