Join us in worship!
Visiting a church for the first time can be intimidating. When you're ready to take that step, we want to make sure that you feel informed before you arrive and welcomed when you are here.
Below you will find everything you need to know for planning your first visit guiding you all the way from the parking lot to the exit. Still have questions? I would love to help answer any questions and meet you on Sunday! Andi Fancher | fanchera@hpumc.org.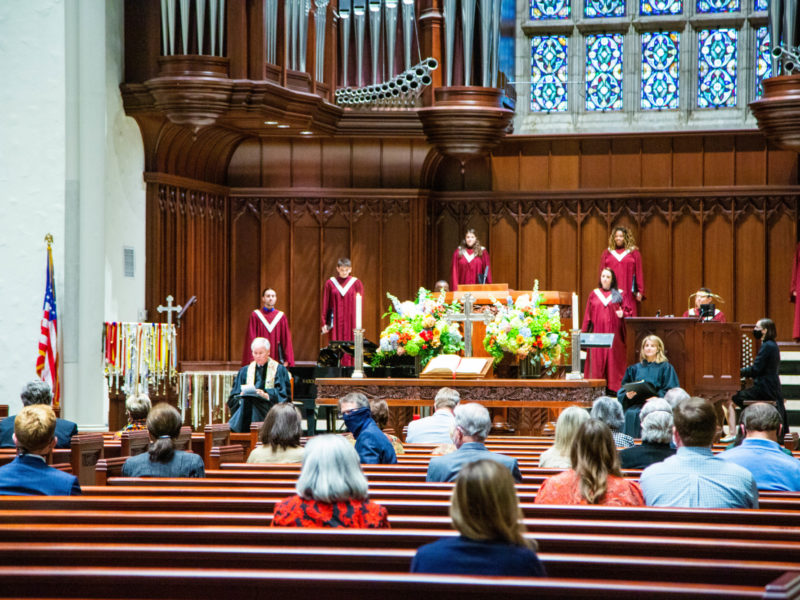 Traditional Worship - 8:30 & 11:00 am
In order to manage traffic flow, all Sanctuary attendees will enter from the Mockingbird entrance.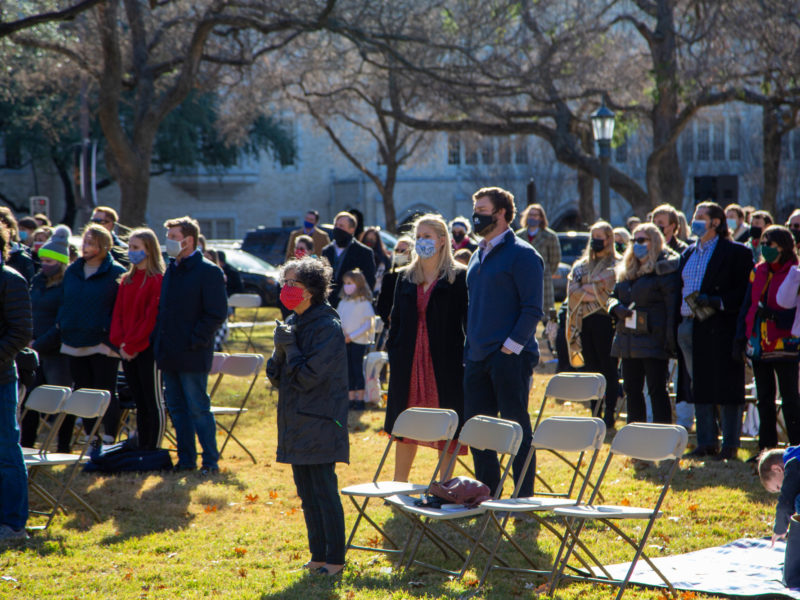 Cornerstone Outside - 10 am
Join us outside the first Sunday of each month for one in-person Cornerstone worship service at 10:00 am in Arden Forest, the green space next to our parking lot.
What to Expect
Directions & Parking
Highland Park United Methodist Church is located at 3300 Mockingbird Lane (at the corner of Hillcrest and Mockingbird, adjacent to the SMU Campus.)
Get Directions
For Kids
We would love for your children to join us! They will enjoy a variety of activities that help them build a relationship with God, friends, and caring adults.
Learn more
Watch Online
Welcome to HPUMC Online — where we join together virtually as one church to worship, offer access to special events, and provide materials for our HPUMC Kids and Confirmation ministries. Whether you live in the Dallas area or on the other side of the world, we're so glad that you're here!
Worship with us!