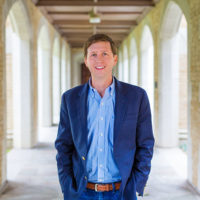 Series: Exodus
What to Take with You
Rev. Matt Tuggle
March 28, 2021
Cornerstone
As we step into this new season, I hope your community in Cornerstone will be central to your rhythm. Being at church on Sunday morning matters - a lot. Whether you are in person or online, I hope you'll double down on Sunday mornings being a time for church. Church is about the message and the music, but it is also about the people.

This Sunday, we'll wrap up Exodus. I'll share with you some of the things I think will make a lasting impact on my life. There's a lot that inspired me along the way; there are a few things that will really stick with me for the long haul. I'll share a few from my list, and I hope you'll be making a list of your own as well.

How can the ancient wisdom of the book of Exodus - a book thousands of years old - make a lasting impact on us today?