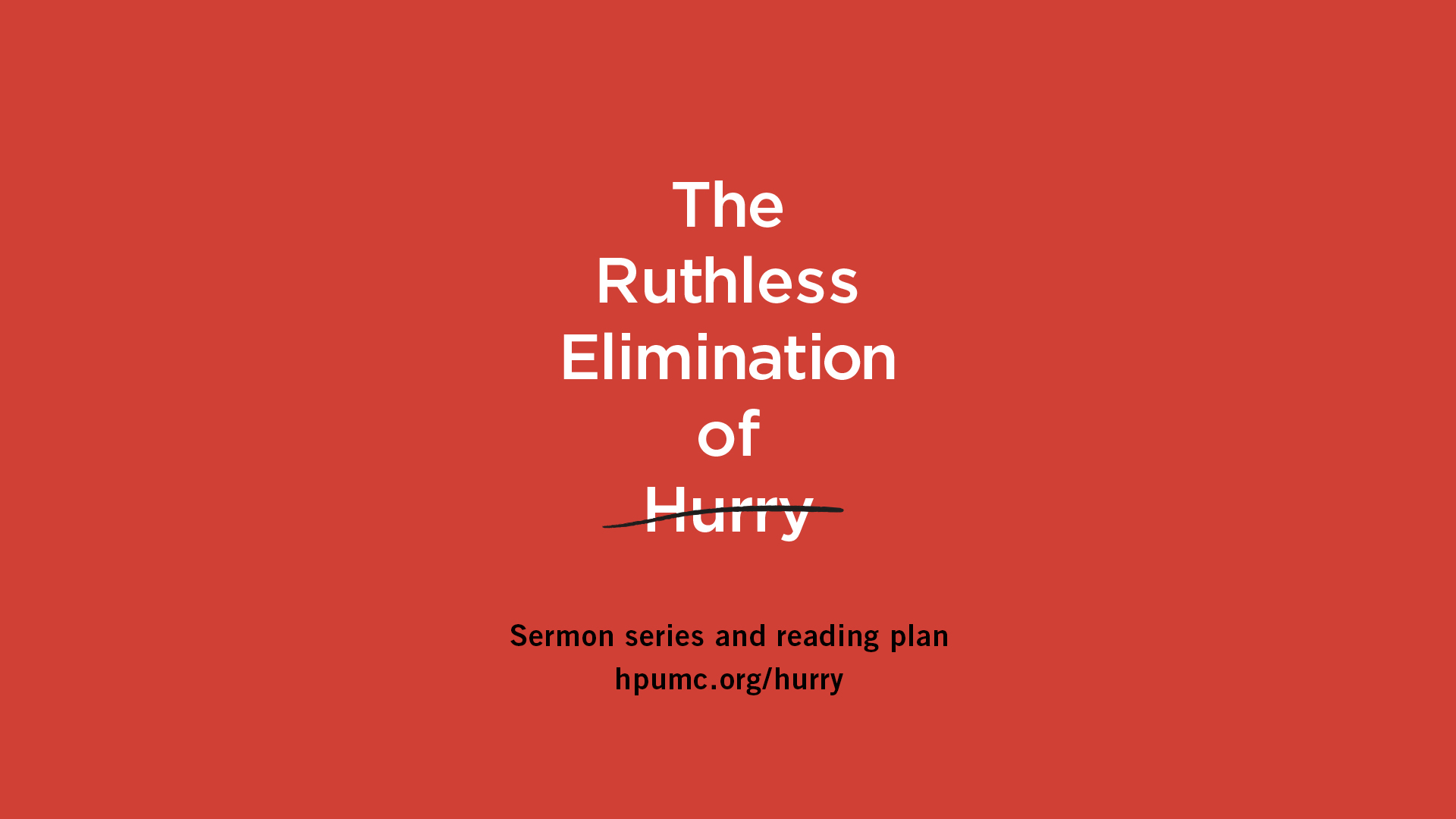 Slow down. Refocus. Take a deep breath. Live in the moment. When was the last time we did any of that?
This January, we're encouraging you to get more out of life by doing less, as we dig into John Mark Comer's book, "The Ruthless Elimination of Hurry."
Fittingly, we encourage you to read it at your own pace. Talk about it with your family. Discuss it with your small group. Or just soak it up by yourself.
We hope that you'll join us!