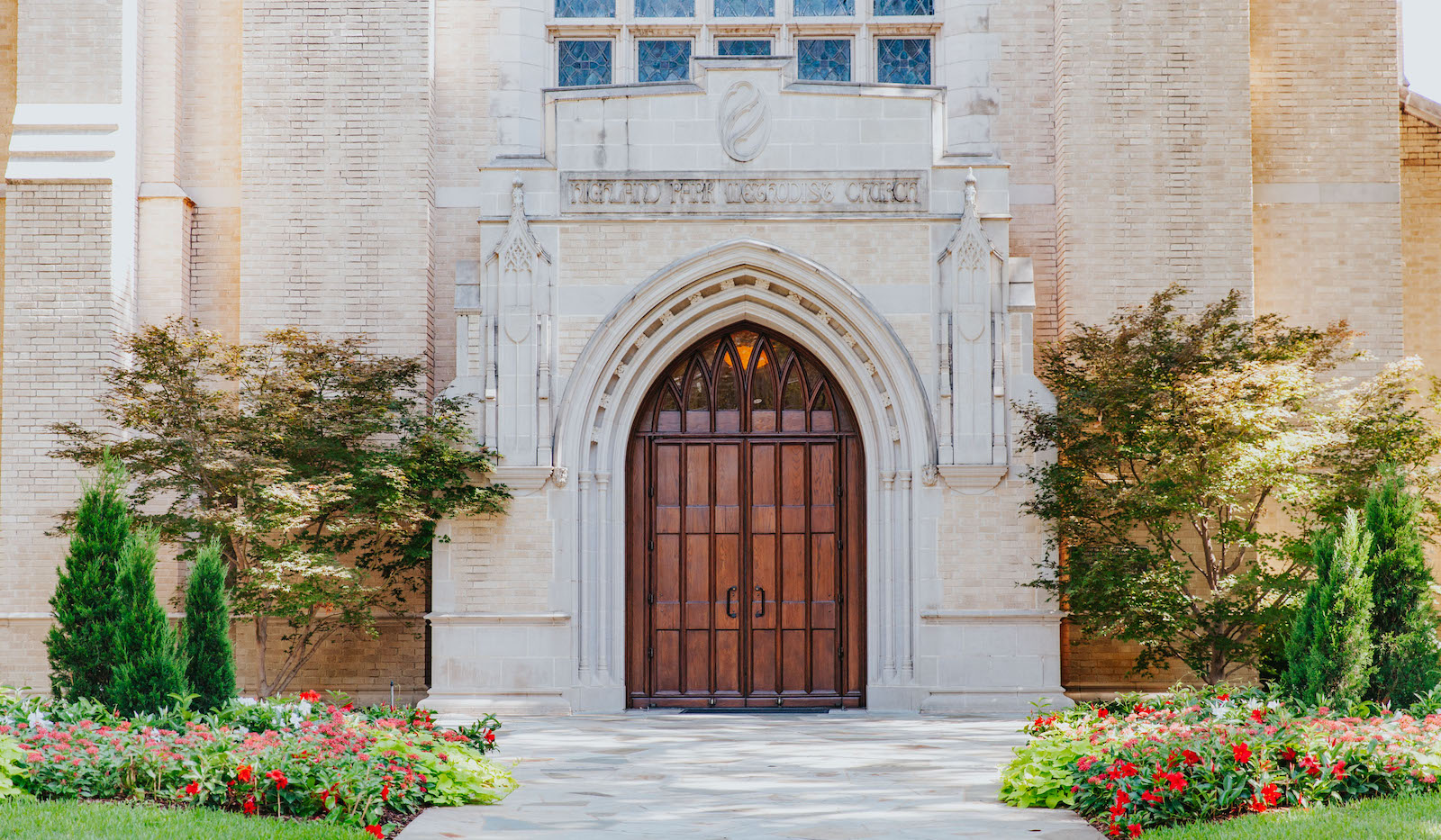 Join us for community in three unique ways!
Highland Park United Methodist Church will once again have in-person worship options, along with online options, as we reopen the doors of our church beginning October 25. We invite you to worship with us in person at 8:30 and 10:30 am in the Sanctuary and 9:00 and 11:00 am in Cornerstone. You must register to attend (see below).
There are also two other ways to join our church family in community; by circling up on Sundays in yards around Dallas and gathering for prayer in our Sanctuary on Tuesdays and Thursdays. We know that these in-person services will be different from past worship experiences, but our mission is the same: to help people become deeply devoted followers of Jesus Christ.
While we are excited to see you again, safety for our church family and community remains our biggest priority. So, if you are in any of the at-risk categories, are experiencing any COVID-19 related symptoms, or simply feel uncomfortable worshiping in-person at this time, we encourage you to stay home. We will continue to stream worship services on HPUMC Online, YouTube, and Facebook, allowing us to join together virtually as one church.
We can't wait to see you again at live, in-person worship!
Traditional Worship - 8:30 & 10:30 am
In order to manage traffic flow, all Sanctuary attendees will enter from the Mockingbird entrance.
Cornerstone Worship - 9:00 & 11:00 am
In order to manage traffic flow, all Cornerstone attendees will enter at the Wallace Building entrance (at the covered drive).
---
Upon registration, you will receive detailed information about safety measures and protocols. Please take a moment to learn how we are keeping our congregation safe before, during, and after worship below.
If you are not ready or are unable to join us in person. We will continue to stream services on hpumconline.org.
Children's Sunday Morning Programming
At this time, HPUMC will not be providing childcare during in-person worship. HPUMC Kids is currently working on a phased plan to reopen the Children's Ministry safely on Sunday mornings. In the meantime, children are welcome in all venues, and we will have worship packets available for them in each service. We will also continue to provide online experiences for preschool and elementary-age children.
Here's what we are doing to keep you safe:
Sanitization stations will be located throughout the building.

We will follow social distancing guidelines of six feet. Every other row will be empty and there will be at least three seats between parties.

Face masks are required at all times inside HPUMC (even while singing). We will also have extras available.

Bulletins will be available in digital format only.

The offering plates will not be passed. Online giving is available as well as a collection plate at the exit.

Your generosity makes a huge impact and transforms lives both near and far. To make your gift today, please visit hpumc.org/give.

No coffee or food will be provided at the cafe.

HPUMC's worship venues have great air circulation. The air is completely replaced every 10-15 minutes.

Please remain seated. Ushers will guide each row toward the appropriate exit in an orderly fashion to maintain social distance.

For effective cleaning, worship spaces will be electrostatically disinfected before and after each service.

There will be limited access to restrooms before, during, and after the services, so please plan accordingly.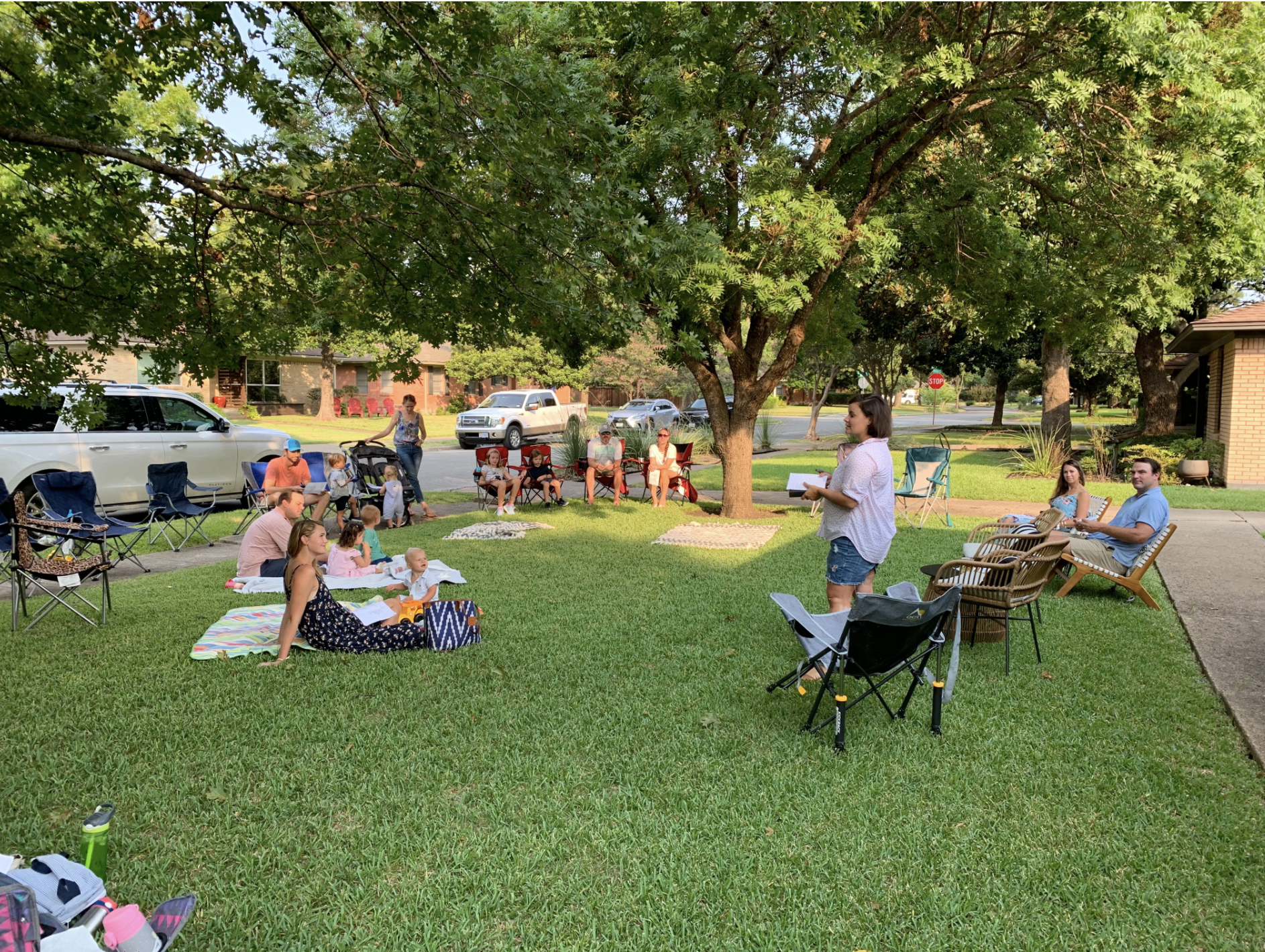 Gathering in Yards
We may be distanced, but we're still connected! Our church family will be meeting in front yards all over the metroplex. With safety protocols in place, we will come together in smaller groups for a time of prayer, devotion, and connection.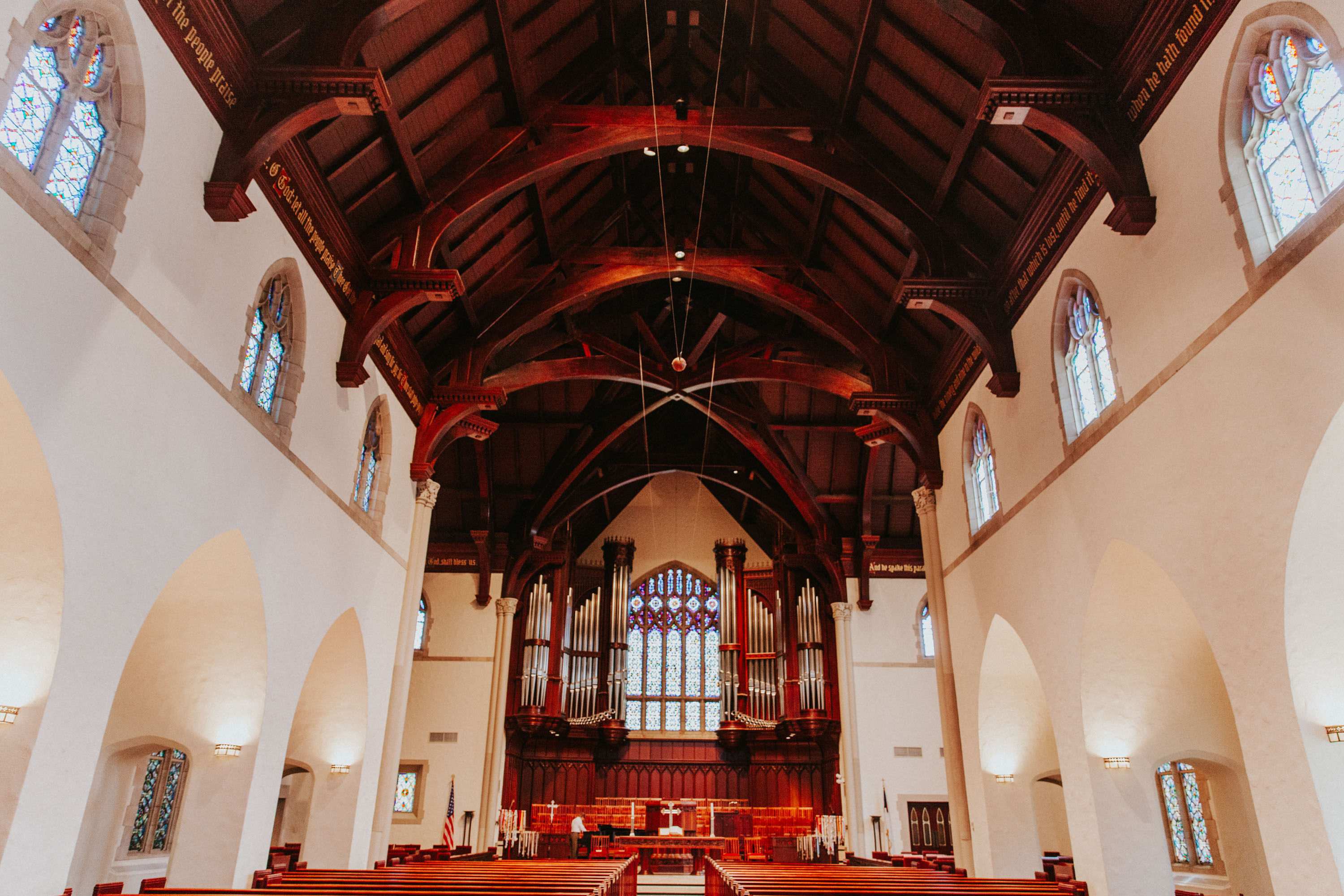 Prayer in the Sanctuary
In these uncertain times, you can trust in God and find strength in Him through prayer. If you are seeking a peaceful place to pray or reflect, we invite you to come to the HPUMC Sanctuary.
All are welcome to visit any time during our Sanctuary Prayer hours, from 7:00 to 9:00 am on Tuesdays and 11:00 am to 1:00 pm on Thursdays. No registration is needed. We will have a serene environment and clergy available to pray with you.
Parking
You may park in the following areas:

- HPUMC parking lot on the north side of building
-Meadows Garage
- NEW! Hillcrest Garage

Please note that no shuttle buses will be operating from Moody Garage for the time being.