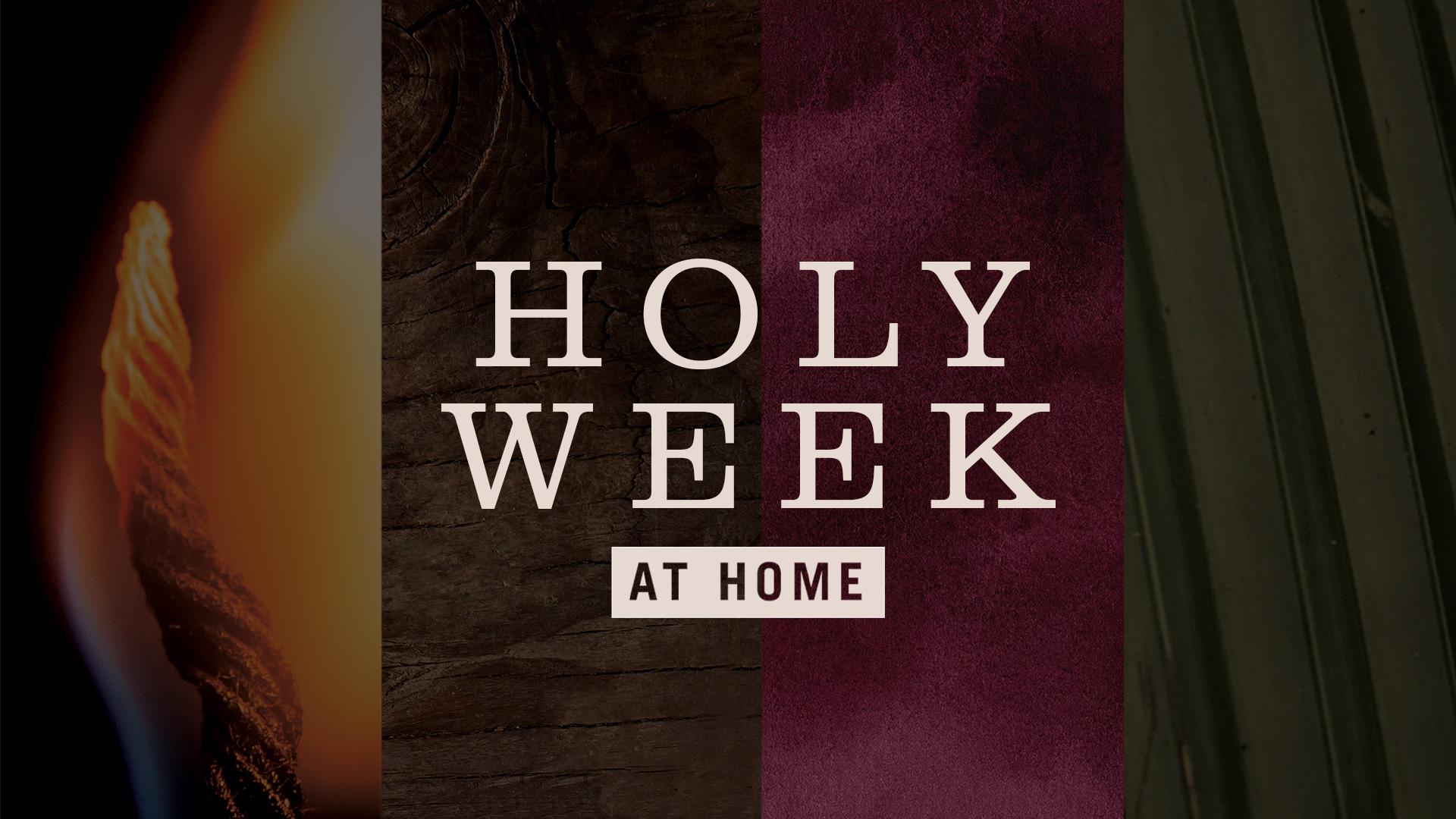 Palm Sunday - Jesus' Triumphal Entry into Jerusalem
SCRIPTURE: Matthew 21:1-11
As they approached Jerusalem and came to Bethphage on the Mount of Olives, Jesus sent two disciples, 2 saying to them, "Go to the village ahead of you, and at once you will find a donkey tied there, with her colt by her. Untie them and bring them to me. 3 If anyone says anything to you, say that the Lord needs them, and he will send them right away."

4 This took place to fulfill what was spoken through the prophet:
5 "Say to Daughter Zion, 'See, your king comes to you,gentle and riding on a donkey, and on a colt, the foal of a donkey.'"

6 The disciples went and did as Jesus had instructed them. 7 They brought the donkey and the colt and placed their cloaks on them for Jesus to sit on. 8 A very large crowd spread their cloaks on the road, while others cut branches from the trees and spread them on the road. 9 The crowds that went ahead of him and those that followed shouted,
"Hosanna to the Son of David!"
"Blessed is he who comes in the name of the Lord!"
"Hosanna in the highest heaven!"

10 When Jesus entered Jerusalem, the whole city was stirred and asked, "Who is this?"11 The crowds answered, "This is Jesus, the prophet from Nazareth in Galilee."
REFLECTION QUESTIONS:
How would you need to feel about someone to honor them in the way the crowd honors Jesus?

What do you think it says about Jesus that he came into the city riding a young donkey?

How have you seen God entering into your life in the past few weeks?
What were the people celebrating?

The people who cheered Jesus as he entered Jerusalem for the last time were convinced their long-awaited Messiah had finally come. They worshiped the Son of David and blessed his name and prepared for him to overthrow their Roman oppressors. But they were in no way prepared for what would unfold over the next few days. What was the Jewish Messiah and what were the people hoping for in the next King over Israel? Watch this video from the Bible Project to learn more!
Monday
SCRIPTURE: Luke 19:41-20:8
Jesus Weeps over Jerusalem
41 As he approached Jerusalem and saw the city, he wept over it 42 and said, "If you, even you, had only known on this day what would bring you peace—but now it is hidden from your eyes. 43 The days will come upon you when your enemies will build an embankment against you and encircle you and hem you in on every side. 44 They will dash you to the ground, you and the children within your walls. They will not leave one stone on another, because you did not recognize the time of God's coming to you."

Jesus at the Temple
45 When Jesus entered the temple courts, he began to drive out those who were selling. 46 "It is written," he said to them, "'My house will be a house of prayer'; but you have made it 'a den of robbers.'"47 Every day he was teaching at the temple. But the chief priests, the teachers of the law and the leaders among the people were trying to kill him. 48 Yet they could not find any way to do it, because all the people hung on his words.

The Authority of Jesus Questioned
1 One day as Jesus was teaching the people in the temple courts and proclaiming the good news, the chief priests and the teachers of the law, together with the elders, came up to him. 2 "Tell us by what authority you are doing these things," they said. "Who gave you this authority?"

3 He replied, "I will also ask you a question. Tell me: 4 John's baptism—was it from heaven, or of human origin?"

5 They discussed it among themselves and said, "If we say, 'From heaven,' he will ask, 'Why didn't you believe him?' 6 But if we say, 'Of human origin,' all the people will stone us, because they are persuaded that John was a prophet."

7 So they answered, "We don't know where it was from."
8 Jesus said, "Neither will I tell you by what authority I am doing these things."
REFLECTION QUESTIONS:
In the temple courts, sinful activity was getting in the way of worship. What activities can stand in between you and God?

How can you make those activities less of a priority in order to better focus on God?
Tuesday
SCRIPTURE: Luke 20:9-40
The Parable of the Tenants
9 He went on to tell the people this parable: "A man planted a vineyard, rented it to some farmers and went away for a long time. 10 At harvest time he sent a servant to the tenants so they would give him some of the fruit of the vineyard. But the tenants beat him and sent him away empty-handed. 11 He sent another servant, but that one also they beat and treated shamefully and sent away empty-handed. 12 He sent still a third, and they wounded him and threw him out.

13 "Then the owner of the vineyard said, 'What shall I do? I will send my son, whom I love; perhaps they will respect him.'14 "But when the tenants saw him, they talked the matter over. 'This is the heir,' they said. 'Let's kill him, and the inheritance will be ours.' 15 So they threw him out of the vineyard and killed him.

"What then will the owner of the vineyard do to them? 16 He will come and kill those tenants and give the vineyard to others."When the people heard this, they said, "God forbid!"

17 Jesus looked directly at them and asked, "Then what is the meaning of that which is written:"'The stone the builders rejected has become the cornerstone'?

18 Everyone who falls on that stone will be broken to pieces; anyone on whom it falls will be crushed."19 The teachers of the law and the chief priests looked for a way to arrest him immediately, because they knew he had spoken this parable against them. But they were afraid of the people.

Paying Taxes to Caesar
20 Keeping a close watch on him, they sent spies, who pretended to be sincere. They hoped to catch Jesus in something he said, so that they might hand him over to the power and authority of the governor. 21 So the spies questioned him: "Teacher, we know that you speak and teach what is right, and that you do not show partiality but teach the way of God in accordance with the truth. 22 Is it right for us to pay taxes to Caesar or not?"

23 He saw through their duplicity and said to them, 24 "Show me a denarius. Whose image and inscription are on it?""Caesar's," they replied.

25 He said to them, "Then give back to Caesar what is Caesar's, and to God what is God's."26 They were unable to trap him in what he had said there in public. And astonished by his answer, they became silent.

The Resurrection and Marriage
27 Some of the Sadducees, who say there is no resurrection, came to Jesus with a question. 28 "Teacher," they said, "Moses wrote for us that if a man's brother dies and leaves a wife but no children, the man must marry the widow and raise up offspring for his brother. 29 Now there were seven brothers. The first one married a woman and died childless. 30 The second 31 and then the third married her, and in the same way the seven died, leaving no children. 32 Finally, the woman died too. 33 Now then, at the resurrection whose wife will she be, since the seven were married to her?"

34 Jesus replied, "The people of this age marry and are given in marriage. 35 But those who are considered worthy of taking part in the age to come and in the resurrection from the dead will neither marry nor be given in marriage, 36 and they can no longer die; for they are like the angels. They are God's children, since they are children of the resurrection. 37 But in the account of the burning bush, even Moses showed that the dead rise, for he calls the Lord 'the God of Abraham, and the God of Isaac, and the God of Jacob.' 38 He is not the God of the dead, but of the living, for to him all are alive."

39 Some of the teachers of the law responded, "Well said, teacher!" 40 And no one dared to ask him any more questions.
REFLECTION QUESTIONS:
Can you think of a time when you were asked a question and responded with a question? Why might someone do this?

What do you think is the main point of the parable Jesus tells? How can you apply that to your own life?
Wednesday
SCRIPTURE: Mark 14:1-11, Luke 22:1-6
Jesus Anointed at Bethany
1 Now the Passover and the Festival of Unleavened Bread were only two days away, and the chief priests and the teachers of the law were scheming to arrest Jesus secretly and kill him. 2 "But not during the festival," they said, "or the people may riot."

3 While he was in Bethany, reclining at the table in the home of Simon the Leper, a woman came with an alabaster jar of very expensive perfume, made of pure nard. She broke the jar and poured the perfume on his head.

4 Some of those present were saying indignantly to one another, "Why this waste of perfume? 5 It could have been sold for more than a year's wages and the money given to the poor." And they rebuked her harshly.

6 "Leave her alone," said Jesus. "Why are you bothering her? She has done a beautiful thing to me. 7 The poor you will always have with you, and you can help them any time you want. But you will not always have me. 8 She did what she could. She poured perfume on my body beforehand to prepare for my burial. 9 Truly I tell you, wherever the gospel is preached throughout the world, what she has done will also be told, in memory of her."

10 Then Judas Iscariot, one of the Twelve, went to the chief priests to betray Jesus to them. 11 They were delighted to hear this and promised to give him money. So he watched for an opportunity to hand him over.

Judas Agrees to Betray Jesus
1 Now the Festival of Unleavened Bread, called the Passover, was approaching, 2 and the chief priests and the teachers of the law were looking for some way to get rid of Jesus, for they were afraid of the people. 3 Then Satan entered Judas, called Iscariot, one of the Twelve. 4 And Judas went to the chief priests and the officers of the temple guard and discussed with them how he might betray Jesus. 5 They were delighted and agreed to give him money. 6 He consented, and watched for an opportunity to hand Jesus over to them when no crowd was present.
REFLECTION QUESTIONS:
How do the disciples react to this woman's act? How does Jesus react? How would you have reacted?

How can you express your love for Jesus like the woman in this passage?
Maundy Thursday
SCRIPTURE: Luke 22:7-62
The Last Supper
7 Then came the day of Unleavened Bread on which the Passover lamb had to be sacrificed. 8 Jesus sent Peter and John, saying, "Go and make preparations for us to eat the Passover."

9 "Where do you want us to prepare for it?" they asked.

10 He replied, "As you enter the city, a man carrying a jar of water will meet you. Follow him to the house that he enters, 11 and say to the owner of the house, 'The Teacher asks: Where is the guest room, where I may eat the Passover with my disciples?' 12 He will show you a large room upstairs, all furnished. Make preparations there."

13 They left and found things just as Jesus had told them. So they prepared the Passover.

14 When the hour came, Jesus and his apostles reclined at the table. 15 And he said to them, "I have eagerly desired to eat this Passover with you before I suffer. 16 For I tell you, I will not eat it again until it finds fulfillment in the kingdom of God."

17 After taking the cup, he gave thanks and said, "Take this and divide it among you. 18 For I tell you I will not drink again from the fruit of the vine until the kingdom of God comes."

19 And he took bread, gave thanks and broke it, and gave it to them, saying, "This is my body given for you; do this in remembrance of me."

20 In the same way, after the supper he took the cup, saying, "This cup is the new covenant in my blood, which is poured out for you. 21 But the hand of him who is going to betray me is with mine on the table. 22 The Son of Man will go as it has been decreed. But woe to that man who betrays him!" 23 They began to question among themselves which of them it might be who would do this.

24 A dispute also arose among them as to which of them was considered to be greatest. 25 Jesus said to them, "The kings of the Gentiles lord it over them; and those who exercise authority over them call themselves Benefactors. 26 But you are not to be like that. Instead, the greatest among you should be like the youngest, and the one who rules like the one who serves. 27 For who is greater, the one who is at the table or the one who serves? Is it not the one who is at the table? But I am among you as one who serves. 28 You are those who have stood by me in my trials. 29 And I confer on you a kingdom, just as my Father conferred one on me, 30 so that you may eat and drink at my table in my kingdom and sit on thrones, judging the twelve tribes of Israel.

31 "Simon, Simon, Satan has asked to sift all of you as wheat. 32 But I have prayed for you, Simon, that your faith may not fail. And when you have turned back, strengthen your brothers."

33 But he replied, "Lord, I am ready to go with you to prison and to death."

34 Jesus answered, "I tell you, Peter, before the rooster crows today, you will deny three times that you know me."

35 Then Jesus asked them, "When I sent you without purse, bag or sandals, did you lack anything?""Nothing," they answered.

36 He said to them, "But now if you have a purse, take it, and also a bag; and if you don't have a sword, sell your cloak and buy one. 37 It is written: 'And he was numbered with the transgressors'; and I tell you that this must be fulfilled in me. Yes, what is written about me is reaching its fulfillment."

38 The disciples said, "See, Lord, here are two swords.""That's enough!" he replied.

Jesus Prays on the Mount of Olives
39 Jesus went out as usual to the Mount of Olives, and his disciples followed him. 40 On reaching the place, he said to them, "Pray that you will not fall into temptation." 41 He withdrew about a stone's throw beyond them, knelt down and prayed, 42 "Father, if you are willing, take this cup from me; yet not my will, but yours be done." 43 An angel from heaven appeared to him and strengthened him. 44 And being in anguish, he prayed more earnestly, and his sweat was like drops of blood falling to the ground.

45 When he rose from prayer and went back to the disciples, he found them asleep, exhausted from sorrow. 46 "Why are you sleeping?" he asked them. "Get up and pray so that you will not fall into temptation."

Jesus Arrested
47 While he was still speaking a crowd came up, and the man who was called Judas, one of the Twelve, was leading them. He approached Jesus to kiss him, 48 but Jesus asked him, "Judas, are you betraying the Son of Man with a kiss?"

49 When Jesus' followers saw what was going to happen, they said, "Lord, should we strike with our swords?" 50 And one of them struck the servant of the high priest, cutting off his right ear.

51 But Jesus answered, "No more of this!" And he touched the man's ear and healed him.

52 Then Jesus said to the chief priests, the officers of the temple guard, and the elders, who had come for him, "Am I leading a rebellion, that you have come with swords and clubs? 53 Every day I was with you in the temple courts, and you did not lay a hand on me. But this is your hour—when darkness reigns."

Peter Disowns Jesus
54 Then seizing him, they led him away and took him into the house of the high priest. Peter followed at a distance. 55 And when some there had kindled a fire in the middle of the courtyard and had sat down together, Peter sat down with them. 56 A servant girl saw him seated there in the firelight. She looked closely at him and said, "This man was with him."

57 But he denied it. "Woman, I don't know him," he said.

58 A little later someone else saw him and said, "You also are one of them.""Man, I am not!" Peter replied.

59 About an hour later another asserted, "Certainly this fellow was with him, for he is a Galilean."

60 Peter replied, "Man, I don't know what you're talking about!" Just as he was speaking, the rooster crowed. 61 The Lord turned and looked straight at Peter. Then Peter remembered the word the Lord had spoken to him: "Before the rooster crows today, you will disown me three times." 62 And he went outside and wept bitterly.
REFLECTION QUESTIONS:
How does reading about the Last Supper affect how you approach Communion?

How does Jesus redefine greatness?

What words or actions of ours might be perceived as "denying Jesus?"
A day for loving and serving your neighbors.
Today is traditionally the day during Holy Week where we remember Jesus' command to love and serve one another. Take a moment to think about how God might be calling you to be the hands and feet of Jesus for someone around you today. It could be as simple as writing an encouraging note, going out of the way to do something nice for someone in your household, or volunteering in one of the many ways HPUMC is helping those impacted by the coronavirus.
Maundy Thursday Worship (11:00 am & 7:00 pm)
Maundy Thursday is an alternate name for Holy Thursday, the first of the three days of solemn remembrance of the events leading up to and immediately following the crucifixion of Jesus.Stream our Maundy Thursday worship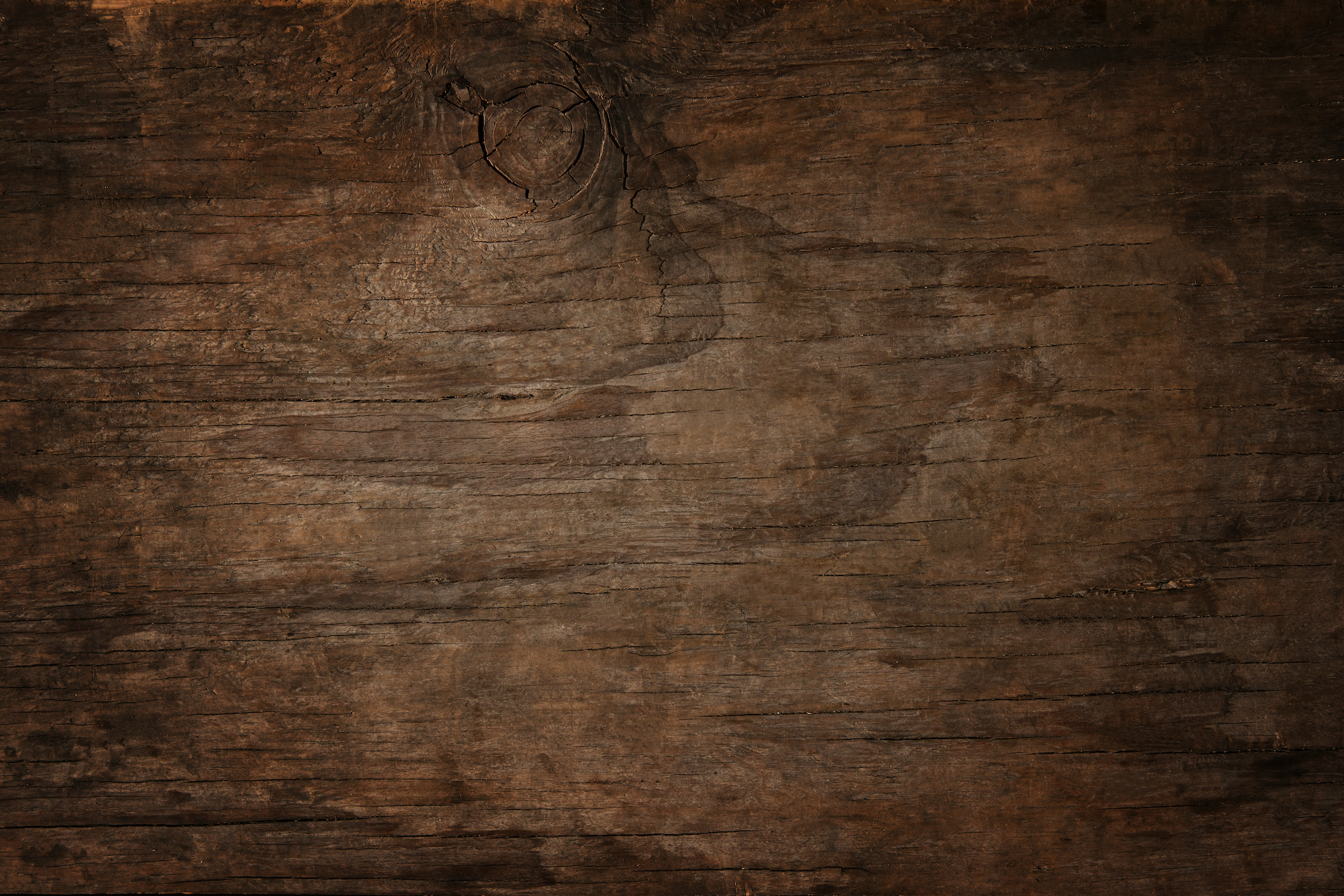 Good Friday
SCRIPTURE: John 19:1-37
Jesus Sentenced to Be Crucified
1 Then Pilate took Jesus and had him flogged. 2 The soldiers twisted together a crown of thorns and put it on his head. They clothed him in a purple robe 3 and went up to him again and again, saying, "Hail, king of the Jews!" And they slapped him in the face.

4 Once more Pilate came out and said to the Jews gathered there, "Look, I am bringing him out to you to let you know that I find no basis for a charge against him." 5 When Jesus came out wearing the crown of thorns and the purple robe, Pilate said to them, "Here is the man!"6 As soon as the chief priests and their officials saw him, they shouted, "Crucify! Crucify!"But Pilate answered, "You take him and crucify him. As for me, I find no basis for a charge against him."

7 The Jewish leaders insisted, "We have a law, and according to that law he must die, because he claimed to be the Son of God."

8 When Pilate heard this, he was even more afraid, 9 and he went back inside the palace. "Where do you come from?" he asked Jesus, but Jesus gave him no answer. 10 "Do you refuse to speak to me?" Pilate said. "Don't you realize I have power either to free you or to crucify you?"

11 Jesus answered, "You would have no power over me if it were not given to you from above. Therefore the one who handed me over to you is guilty of a greater sin."

12 From then on, Pilate tried to set Jesus free, but the Jewish leaders kept shouting, "If you let this man go, you are no friend of Caesar. Anyone who claims to be a king opposes Caesar."

13 When Pilate heard this, he brought Jesus out and sat down on the judge's seat at a place known as the Stone Pavement (which in Aramaic is Gabbatha). 14 It was the day of Preparation of the Passover; it was about noon."Here is your king," Pilate said to the Jews.15 But they shouted, "Take him away! Take him away! Crucify him!""Shall I crucify your king?" Pilate asked."We have no king but Caesar," the chief priests answered.16 Finally Pilate handed him over to them to be crucified.

The Crucifixion of Jesus
So the soldiers took charge of Jesus. 17 Carrying his own cross, he went out to the place of the Skull (which in Aramaic is called Golgotha). 18 There they crucified him, and with him two others—one on each side and Jesus in the middle.

19 Pilate had a notice prepared and fastened to the cross. It read: JESUS OF NAZARETH, THE KING OF THE JEWS. 20 Many of the Jews read this sign, for the place where Jesus was crucified was near the city, and the sign was written in Aramaic, Latin and Greek. 21 The chief priests of the Jews protested to Pilate, "Do not write 'The King of the Jews,' but that this man claimed to be king of the Jews."

22 Pilate answered, "What I have written, I have written."23 When the soldiers crucified Jesus, they took his clothes, dividing them into four shares, one for each of them, with the undergarment remaining. This garment was seamless, woven in one piece from top to bottom.

24 "Let's not tear it," they said to one another. "Let's decide by lot who will get it."This happened that the scripture might be fulfilled that said,"They divided my clothes among them and cast lots for my garment."So this is what the soldiers did.

25 Near the cross of Jesus stood his mother, his mother's sister, Mary the wife of Clopas, and Mary Magdalene. 26 When Jesus saw his mother there, and the disciple whom he loved standing nearby, he said to her, "Woman, here is your son," 27 and to the disciple, "Here is your mother." From that time on, this disciple took her into his home.

The Death of Jesus
28 Later, knowing that everything had now been finished, and so that Scripture would be fulfilled, Jesus said, "I am thirsty." 29 A jar of wine vinegar was there, so they soaked a sponge in it, put the sponge on a stalk of the hyssop plant, and lifted it to Jesus' lips. 30 When he had received the drink, Jesus said, "It is finished." With that, he bowed his head and gave up his spirit.

31 Now it was the day of Preparation, and the next day was to be a special Sabbath. Because the Jewish leaders did not want the bodies left on the crosses during the Sabbath, they asked Pilate to have the legs broken and the bodies taken down. 32 The soldiers therefore came and broke the legs of the first man who had been crucified with Jesus, and then those of the other. 33 But when they came to Jesus and found that he was already dead, they did not break his legs. 34 Instead, one of the soldiers pierced Jesus' side with a spear, bringing a sudden flow of blood and water. 35 The man who saw it has given testimony, and his testimony is true. He knows that he tells the truth, and he testifies so that you also may believe. 36 These things happened so that the scripture would be fulfilled: "Not one of his bones will be broken," 37 and, as another scripture says, "They will look on the one they have pierced."
REFLECTION QUESTIONS:
What comes to mind when you think of a king? How was Jesus different from this perception?

What stands out to you about Jesus' crucifixion and death?

Why do you think the cross is such a powerful symbol?
Holy Saturday
SCRIPTURE: John 19:38-42; Matthew 27:62-66
The Burial of Jesus
38 Later, Joseph of Arimathea asked Pilate for the body of Jesus. Now Joseph was a disciple of Jesus, but secretly because he feared the Jewish leaders. With Pilate's permission, he came and took the body away. 39 He was accompanied by Nicodemus, the man who earlier had visited Jesus at night. Nicodemus brought a mixture of myrrh and aloes, about seventy-five pounds. 40 Taking Jesus' body, the two of them wrapped it, with the spices, in strips of linen. This was in accordance with Jewish burial customs. 41 At the place where Jesus was crucified, there was a garden, and in the garden a new tomb, in which no one had ever been laid. 42 Because it was the Jewish day of Preparation and since the tomb was nearby, they laid Jesus there.

The Guard at the Tomb
62 The next day, the one after Preparation Day, the chief priests and the Pharisees went to Pilate. 63 "Sir," they said, "we remember that while he was still alive that deceiver said, 'After three days I will rise again.' 64 So give the order for the tomb to be made secure until the third day. Otherwise, his disciples may come and steal the body and tell the people that he has been raised from the dead. This last deception will be worse than the first."

65 "Take a guard," Pilate answered. "Go, make the tomb as secure as you know how." 66 So they went and made the tomb secure by putting a seal on the stone and posting the guard.
REFLECTION QUESTIONS:
How do you think Joseph and Nicodemus, followers of Jesus, were feeling as they asked for permission to take and bury his body?

What do you think it says about the Jewish leaders beliefs that they asked for extra security at the tomb?
Reflect on the Grand Narrative of Scripture
The Easter Vigil on Holy Saturday is traditionally a time where we gather as the church to recount the grand narrative of the Bible, from Genesis to Revelation. Since we can't be together in person, check out this great video from the Bible Project that retells the story of scripture from beginning to end, and shares how it all points to Jesus Christ.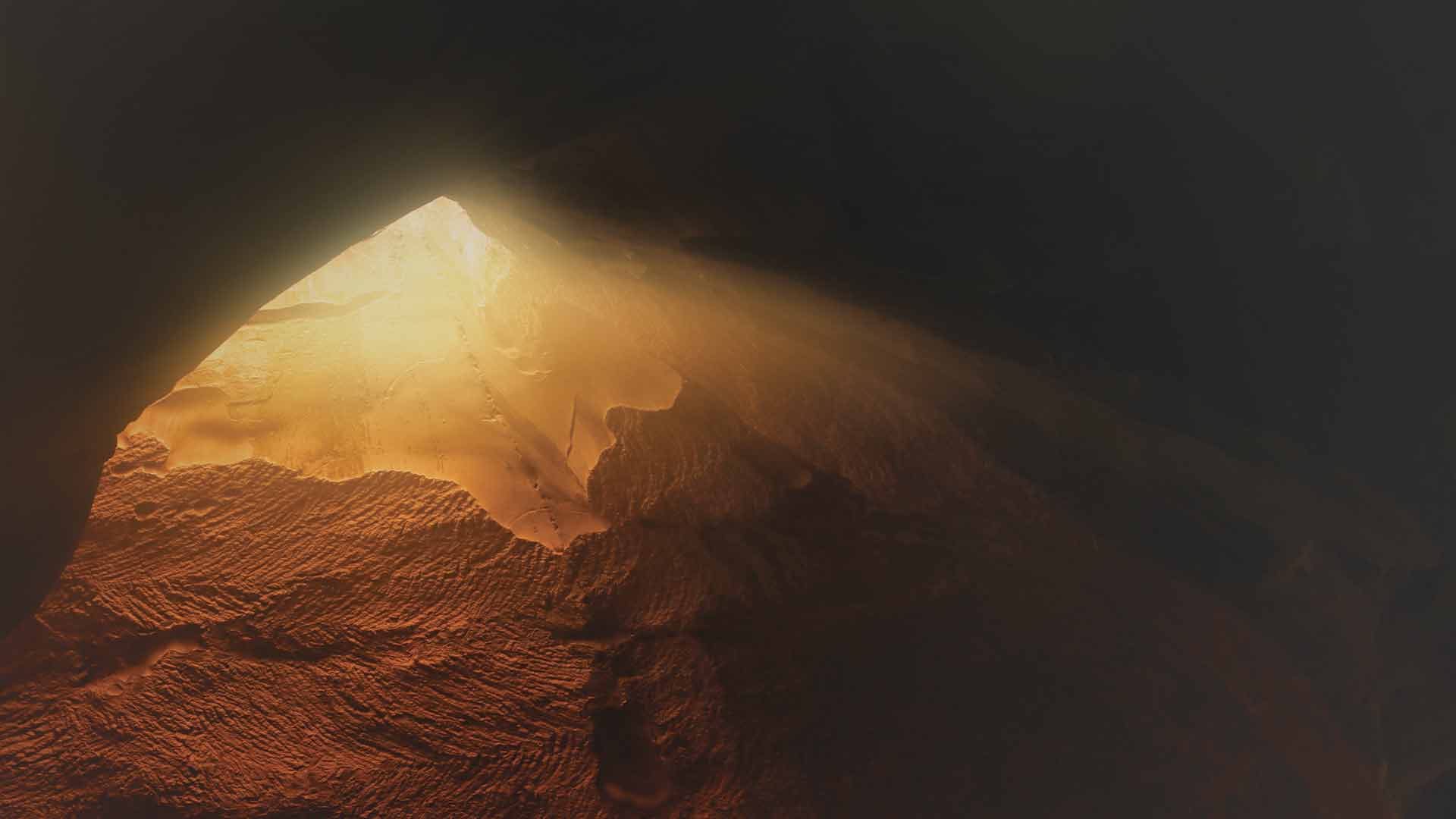 Easter Sunday
SCRIPTURE: Matthew 28:1-20
Jesus Has Risen
After the Sabbath, at dawn on the first day of the week, Mary Magdalene and the other Mary went to look at the tomb.

2 There was a violent earthquake, for an angel of the Lord came down from heaven and, going to the tomb, rolled back the stone and sat on it. 3 His appearance was like lightning, and his clothes were white as snow. 4 The guards were so afraid of him that they shook and became like dead men.

5 The angel said to the women, "Do not be afraid, for I know that you are looking for Jesus, who was crucified. 6 He is not here; he has risen, just as he said. Come and see the place where he lay. 7 Then go quickly and tell his disciples: 'He has risen from the dead and is going ahead of you into Galilee. There you will see him.' Now I have told you."

8 So the women hurried away from the tomb, afraid yet filled with joy, and ran to tell his disciples. 9 Suddenly Jesus met them. "Greetings," he said. They came to him, clasped his feet and worshiped him. 10 Then Jesus said to them, "Do not be afraid. Go and tell my brothers to go to Galilee; there they will see me."

The Guards' Report
11 While the women were on their way, some of the guards went into the city and reported to the chief priests everything that had happened. 12 When the chief priests had met with the elders and devised a plan, they gave the soldiers a large sum of money, 13 telling them, "You are to say, 'His disciples came during the night and stole him away while we were asleep.' 14 If this report gets to the governor, we will satisfy him and keep you out of trouble." 15 So the soldiers took the money and did as they were instructed. And this story has been widely circulated among the Jews to this very day.

The Great Commission
16 Then the eleven disciples went to Galilee, to the mountain where Jesus had told them to go. 17 When they saw him, they worshiped him; but some doubted. 18 Then Jesus came to them and said, "All authority in heaven and on earth has been given to me. 19 Therefore go and make disciples of all nations, baptizing them in the name of the Father and of the Son and of the Holy Spirit, 20 and teaching them to obey everything I have commanded you. And surely I am with you always, to the very end of the age."
REFLECTION QUESTIONS:
What different emotions were experienced by those who heard Jesus was alive or saw him? What emotions would you have felt?

How can you "go and make disciples" in the days and weeks to come?
One Church. One Mission. One Service.
When you join us for any of our Easter worship services at hpumc.org at 8:30, 9:30, or 11:00 am, our entire HPUMC family will be more united than ever in how we experience this day. Learn more about Easter worship