Each Christmas season, we rejoice in the birth of our Savior Jesus Christ and give thanks for the gift of God's Son!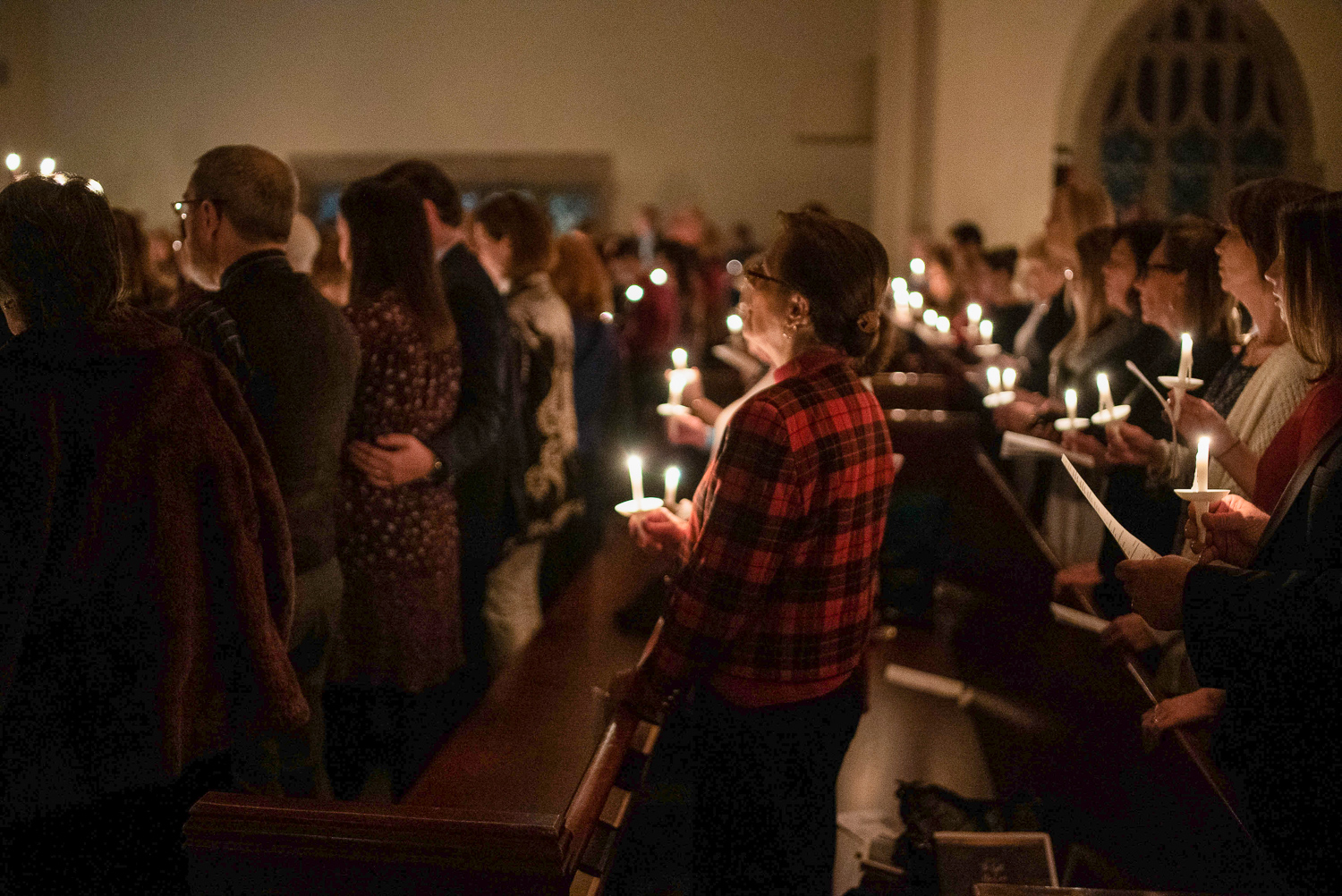 Going out of town, but don't want to miss Christmas at HPUMC? Join your church family for the Traveler's Service - a Christmas Eve-type service complete with all your favorite carols and candle lighting. Everyone is welcome, even if you're not going out of town. It's one of our favorite nights of the year. We hope you'll join us and bring your friends!
Traditional Worship
Thursday, December 19 | 7:00 pm | Sanctuary
Contemporary Worship
Friday, December 20 | 7:00 pm | Wesley Hall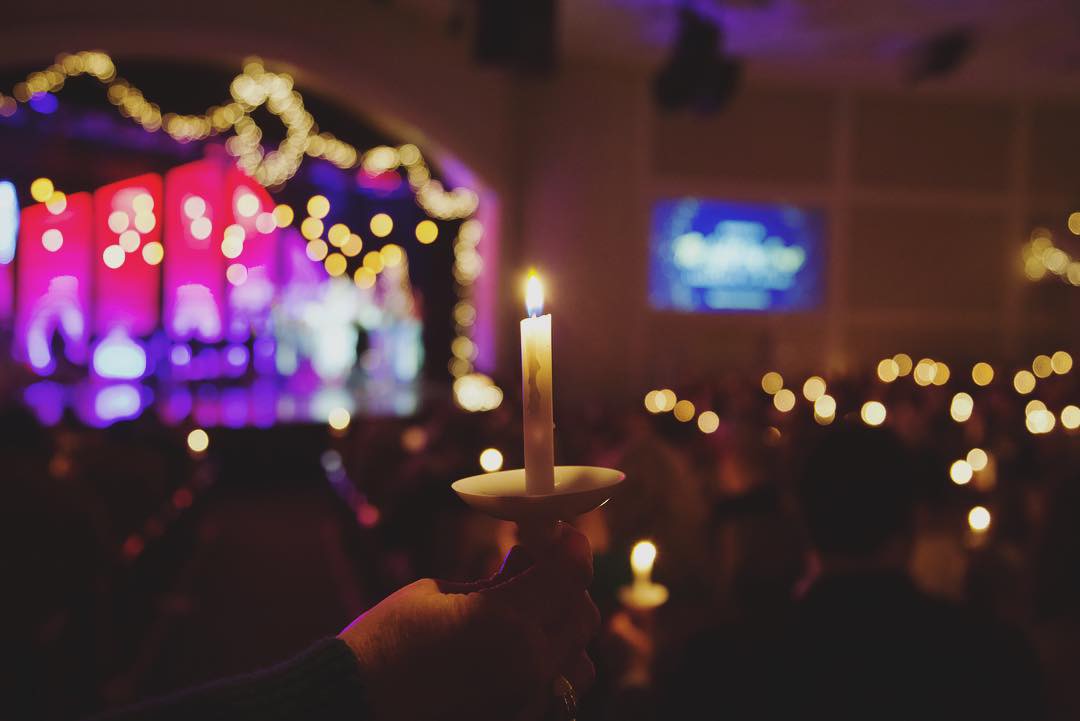 TRADITIONAL CANDLELIGHT SERVICES (SANCTUARY)
11:00 AM , 1:00 PM , & 2:30 PM - REV. PAUL RASMUSSEN
4:00 PM & 5:30 PM - REV. MATT TUGGLE
8:00 PM , 9:30 PM, & 11:00 PM - DR. JOHN FIEDLER
CORNERSTONE CONTEMPORARY CANDLELIGHT SERVICES (WESLEY HALL)
3:00 PM - REV. MATT TUGGLE
5:00 PM - REV. PAUL RASMUSSEN
FAMILY NATIVITY SERVICE (WESLEY HALL)
11:00 AM - ANDREW WERMELSKIRCHEN
CAROLS, COMMUNION, & CANDLELIGHT SERVICES (COX CHAPEL)
2:30 & 3:30 PM - REV. WALT MARCUM
4:30 & 5:30 PM - REV. SUSAN ROBB
THE FEAST (TOLLESON FAMILY ACTIVITY CENTER, 1st Floor)
1:00 PM - REV. RAMSEY PATTON
Live on hpumconline.org for Sanctuary and Wesley Hall Services
PARKING/DIRECTIONS
The main campus of Highland Park United Methodist Church sits at the corner of Hillcrest and Mockingbird, adjacent to the SMU Campus.

Christmas Eve parking is at Moody Garage at 3063 SMU Blvd. Park then ride the Christmas Trolley!

Learn More
CHILDCARE
Childcare will be available for the following services for ages 3 and under:

- Thursday, Dec. 19 - Sanctuary: Travelers' Service
- Friday, Dec. 20 - Cornerstone: Travelers' Service

Christmas Eve
Childcare will not be available for Christmas Eve, however, the Christmas Eve Family Nativity Service in Wesley Hall (11:00 am) is a wonderful option for families with young children.

Please note that children are welcome and encouraged to attend any of our worship venues. Activity packets are provided in each venue.
CHRISTMAS OFFERING
Through our local and global partners you have provided:
- 420 Christmas Eve dinners with our friends experiencing homelessness
- 1500 Christmas gifts for adults and children
- 50,000 People received medical treatments & health services
- 2,500,000 Meals provided around the world

To share your Christmas offering please click the link below to give online or place your gift in the offering plate at church by December 25, 2019.
Give today!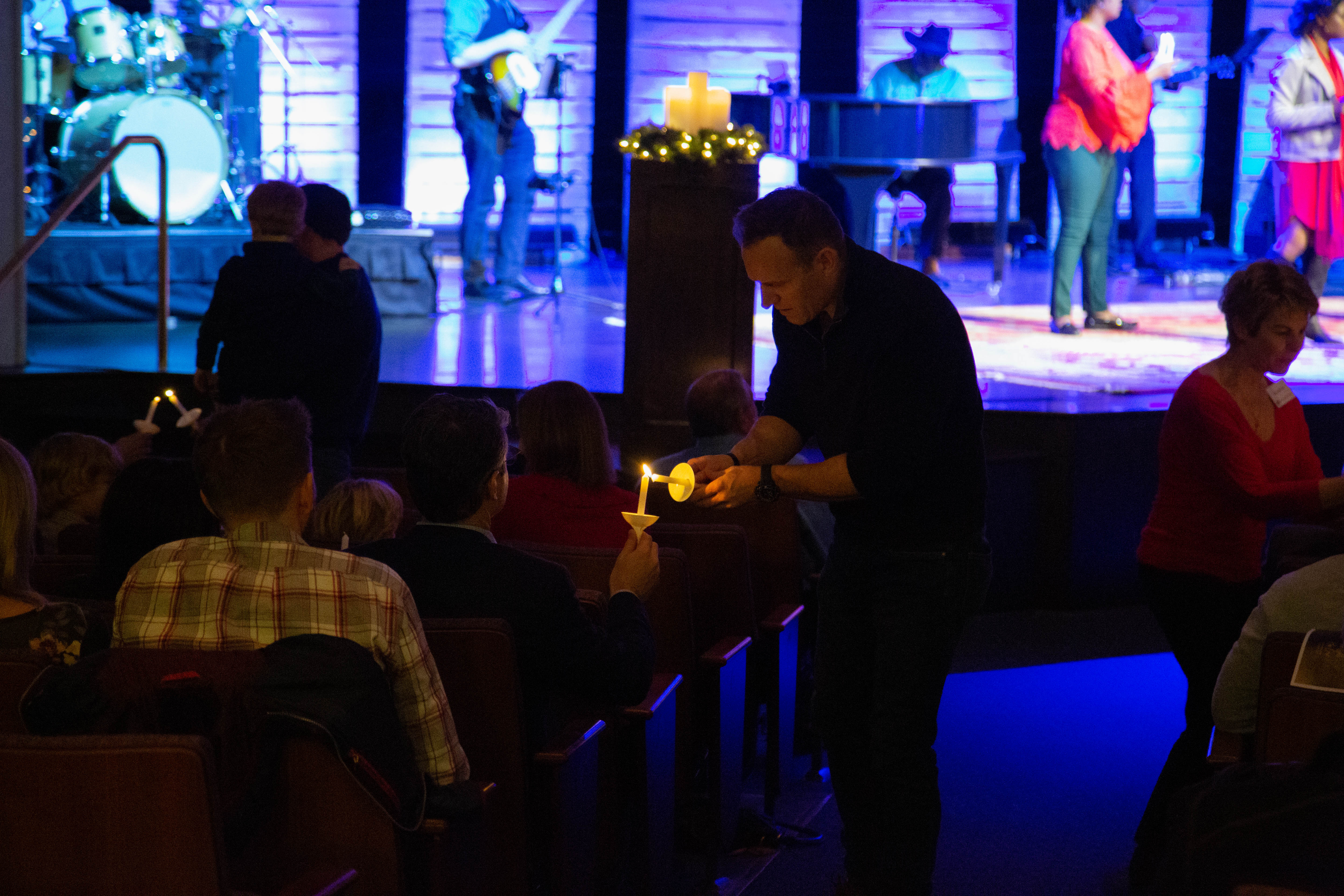 Advent is a word that means "coming" or "visit." In the Christian season of Advent, we prepare for the "advent" of Christ at Christmas.

Part of the beauty of Christmas lies in its nostalgia – same traditions, same songs, same story. Yet each Christmas is slightly different.

Sometimes the change is more noticeable than other times. But each year's celebration somehow speaks its familiar message with a freshness that can only be heard by ears a year older.

As you journey towards Christmas, may God prepare your heart to receive in a new way, the good news of the birth of Christ.
Download the 2019 Advent Devotional
Advent Festival
December 5 | 5:00 pm

Come celebrate with us as we kick off the Advent season at the HPUMC Kids Advent Festival. We invite you to join us for the family-friendly Festival of Carols to enjoy great holiday music and then stay after for festival activities and dinner.
Purchase meal tickets here
Tower Arts Concert: Christmas at HPUMC
December 8 | 2:30 pm & 6:00 pm

Journey to the manger and experience the beauty of Christmas at HPUMC along with the Chancel Choir and members of the DSO. Our annual holiday tradition is the perfect way to enjoy Christmas with your family and friends.
Purchase tickets here