Why we look forward to Halloween all year long
When we had children, Halloween became even more fun and exciting. Dressing up your children in costumes that make you laugh is really a parental rite of passage.
Every year I can't wait for the holidays and I'm always sad when they are over. It is the season of family fun and creativity jam-packed into a two-month sprint to the New Year.
And Halloween is the shot-gun start.
If you know us, then you know that our family really loves Halloween for all the fun, creativity and community it brings.
It all started about eight years ago. Scott and I had been dating for a while and we decided to co-host a Halloween costume party. We had so much fun coming up with a costume, and even more fun seeing what our friends came up with. That year I also learned that while I grew up making my Halloween costumes, for Scott Halloween was really a tradition of time spent with his dad, memories he cherishes and reflects on with great fondness every season.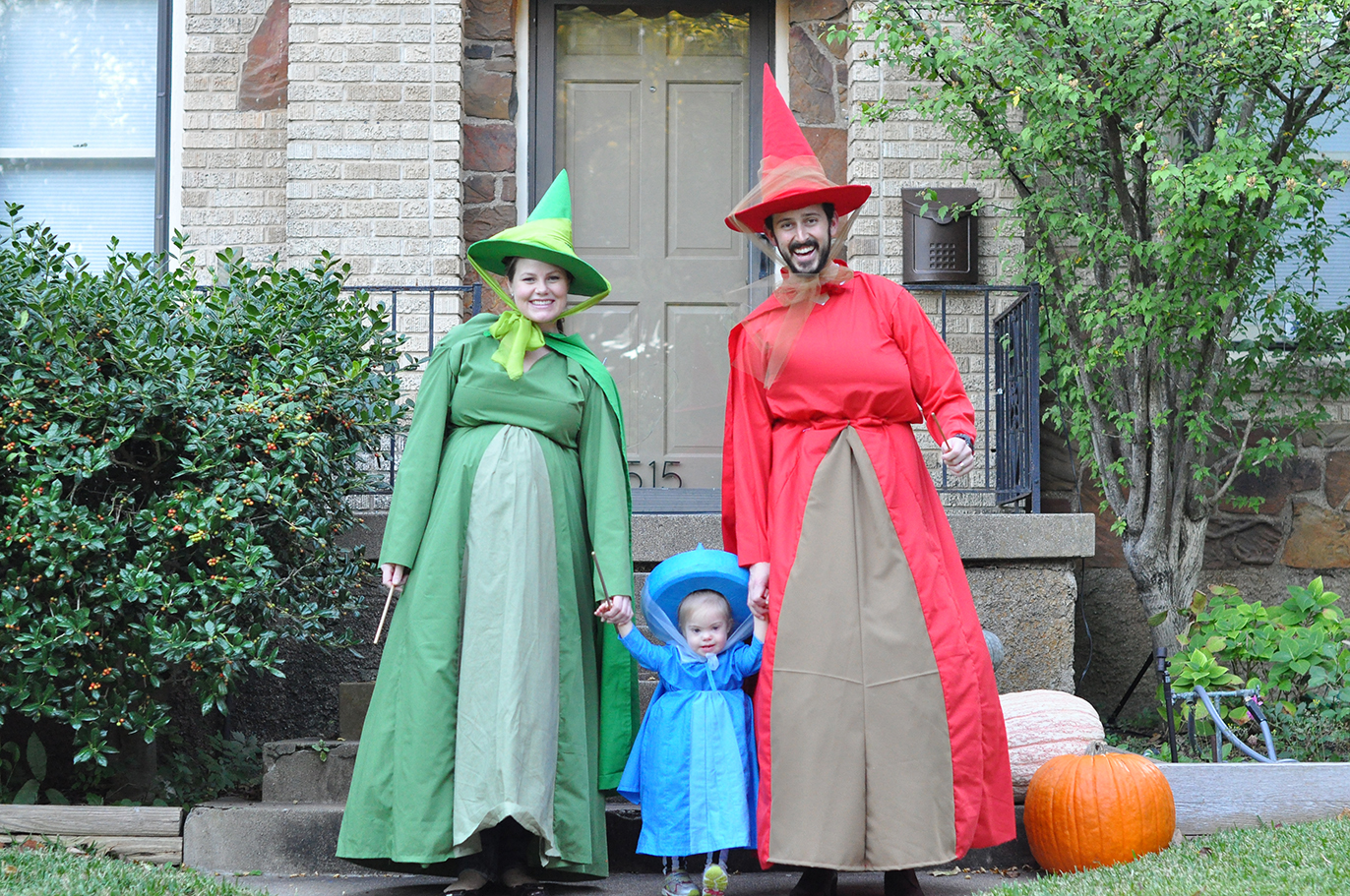 Since then, every October we plot, plan and stress over our costumes in great anticipation for Halloween -- the funnier the better. For my artist/architect husband – we are practically forbidden from purchasing something ready-made, with a few exceptions.
When we had children, Halloween became even more fun and exciting. Dressing up your children in costumes that make you laugh is really a parental rite of passage.
This year, I was really pushing to dress my youngest daughter, Kaitlyn, as Daddy Warbucks, bald cap and all. I can just see that photo on display at her rehearsal dinner and it makes me laugh out loud. But, I was overruled by her. She really wants to be Annie -- she is opinionated for a 1.5 year old.
Not surprising, Scott is really the creative genius behind the costumes. He spends the two weeks leading up to Halloween planning, buying fabric, and generally turning our dining room into his own personal creative workshop – sewing, carving foam (yes this is a thing), paper-mâchéing, painting, you name it. He isn't afraid of working with any creative medium. And he works from the time the girls are in bed into the wee hours of the morning creating costumes for all four of us. I'm like the Tim Gunn in this scenario -- I help brainstorm, offer editing advice and encourage Scott to "make it work."
And make it work he does.
Together we have had some pretty amazing costumes, thanks to him – from Forrest Gump and Jenny, to giant Day of the Dead paper-mâché heads. With our children we have been Ghostbusters with the Stay Puft Marshmallow Man. We've been Sleeping Beauty's three good fairies. Last year Dylan was set on being a spider, so Kaitlyn humored her as an exceptionally large Sun – the picture of Kaitlyn with her classmates is one I will cherish and laugh at forever – one day I hope she will too.
Read more: Learn how HPUMC helped support Dylan's Buddy Walk
Ultimately, this self-inflicted stressful kick-off to the holiday season is all for good reason. It's fun and entertaining but it's also about embracing creative problem solving and pushing creative boundaries – something we lose over time as adults if you don't work in a creative industry.
Once we had children, this process became an important way for us to start teaching our kids that anything is possible if they dream big and put in the hard work to make it happen.
Our hope is that one day, the time we spend working on costumes each year will become memories that our kids cherish as much as Scott cherishes his memories making costumes with his dad. And maybe it will become a tradition they carry forward with their families too.