Volunteers Share Gift of Music with HPUMC's Porter Memorial Carillon
Did you know that HPUMC is home to one of only three carillons in Dallas?
A carillon is a musical instrument that has a series of at least 23 tuned bells that are manually played from a keyboard. Our Porter Memorial Carillon, located in the Tower outside the Sanctuary, has 48 bells. When you hear a music recital emanating from the Tower, it's being played by one of four church members who serve as carillonneurs: John Acker, Mary Dibble, Carmen McMillan and Gretchen Ryan.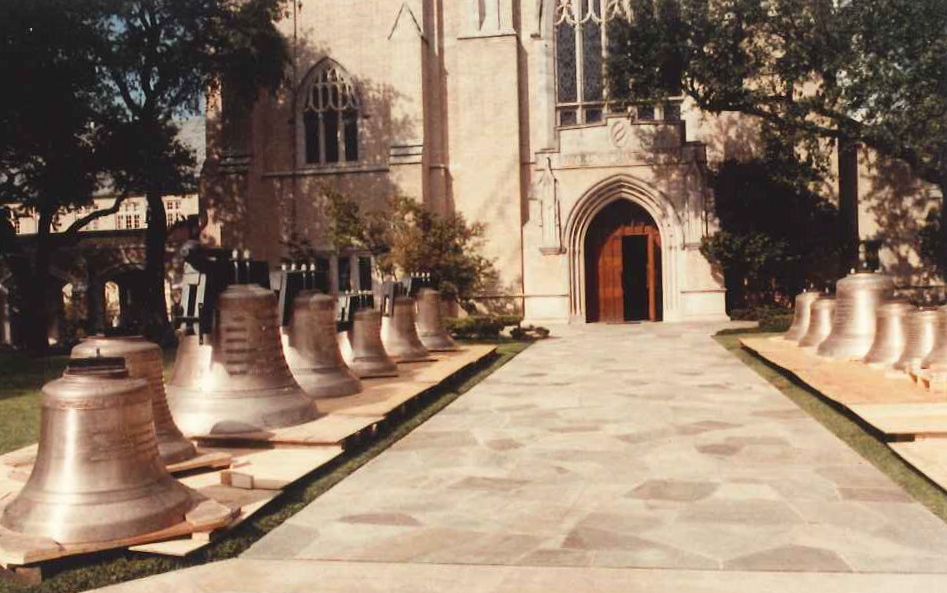 The Tower houses three rooms used in connection with the carillon, and the only access is up a narrow and circular metal staircase. It's 48 steps from the Sanctuary narthex to the practice keyboard. Go up 17 more steps to reach the playing keyboard that is one floor below the belfry. All four carillonneurs agree that climbing those stairs is a challenge.
"The carillon is a percussion instrument that utilizes a delicately balanced transmission system to allow the performer great dynamic control over the entire collection of bells," said John Acker, a carillonneur at HPUMC since 2002. "The carillonneur physically moves the clapper to strike the bell, which is bolted to a steel frame. As the bells get larger and heavier, so do the clappers—the low 'C' weighs approximately 75-100 pounds and that's striking a 2.5 ton bell! The carillon is also loosely akin to the organ, in that both hands and feet are used in performance."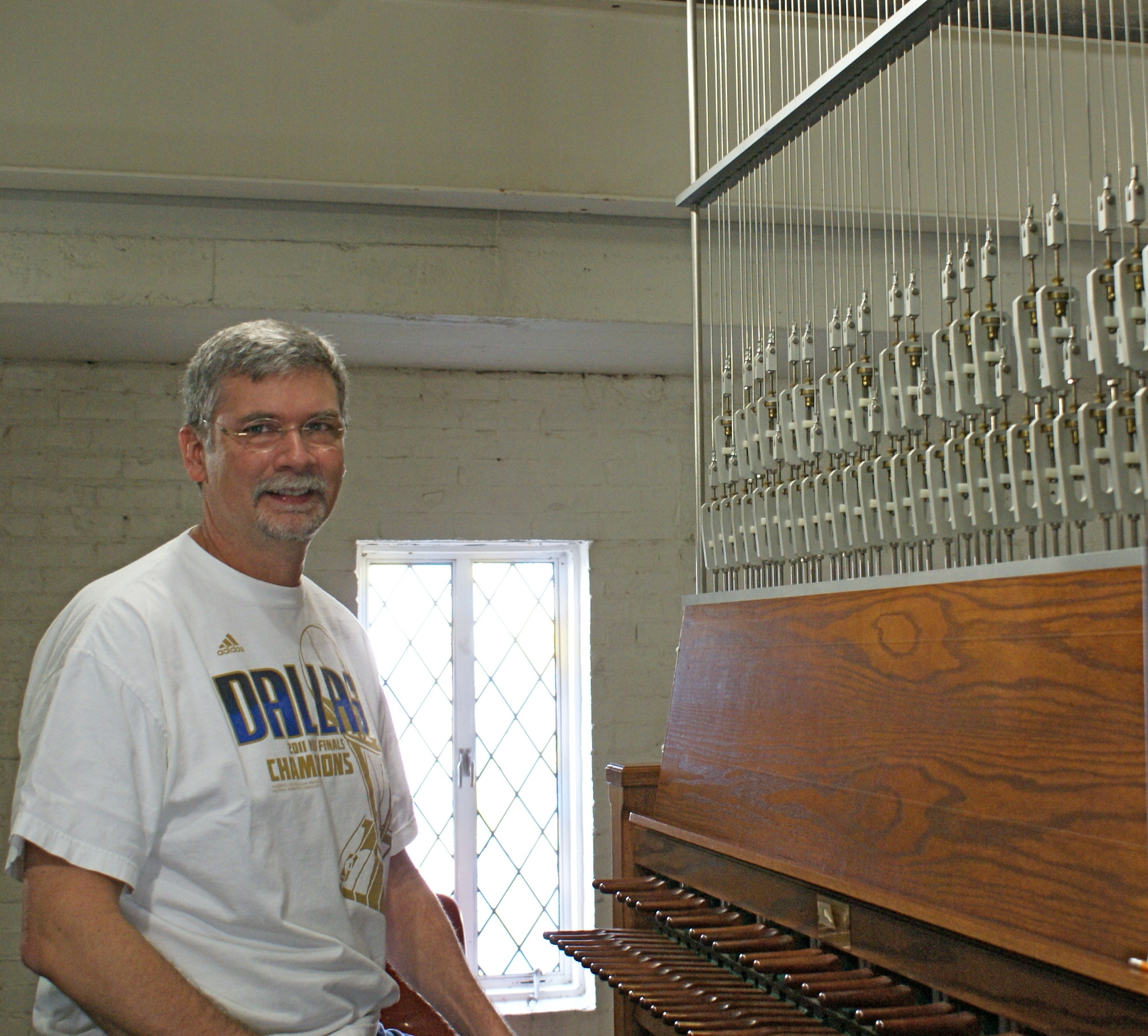 "Playing the carillon is a 'labor of love' and a unique way I can serve the church," said Gretchen Ryan, a carillonneur since 1994. "I feel so blessed, and this volunteer opportunity has led to friendships with other carillonneurs worldwide."
The carillon is played daily around midday and 5:00 pm, on Sundays following the 9:30 am and 11:00 am worship services, as well as before TowerArts concerts and for weddings and funerals.
The Porter Memorial Carillon is one of only two in North Texas that meets the requirements for a concert carillon. "It is very rare for a church to have a magnificent carillon with enough bells to be considered a true concert instrument," said Dr. Bradley H. Welch, director of HPUMC's Music & Arts. "What is even more remarkable is to have an incredibly dedicated team of volunteers who lovingly provide the gift of music to the HPUMC/SMU campus. While the carillon is perhaps the ultimate 'behind-the-scenes' form of live musical performance, the majestic tone of hymns ringing forth over the area reminds countless hundreds of God's presence, beauty, and love. I am enormously grateful to Gretchen, John, Mary, and Carmen, as well as HPUMC carillonneurs past and future!"